I spend a lot of time looking through various websites and magazines for recently completed projects. One thing that's hard to find is a place dedicated to London projects (let us know if you know anywhere...)
With that in mind.... we will try and showcase the good work Architects and Builders are doing here in London more on this blog. To get up us and running, here are 5 of our favourites... A lot of these were completed a few years ago but its nice to look at them again!
1 | The Jewell Box
Fraher Architects completed the renovation and extension of this Grade II listed building in the Colebrook Row conservation area. Timber and concrete are used throughout that wrap around the fabric of the building. A green flower roof was added to the rear extension roof which we are fond of here at Primebuild having done something similar on our Eco Shed
2 | The Jewell Box
Johnathan Tuckey Design refurbished and renovated this semi detached property in Kensal Rise. The stand out feature for us is the wonderfully designed wooden lattice ceiling and matching partition which frames the rear extension seamlessly
3 | Chelsea Town House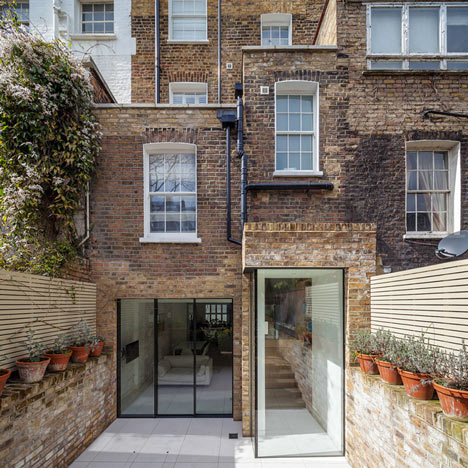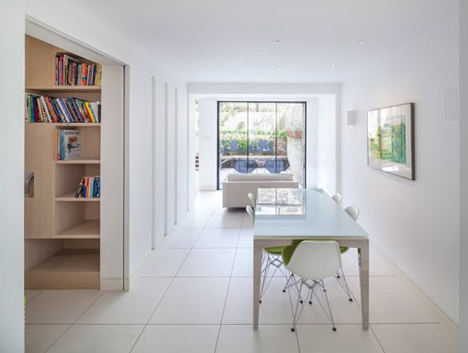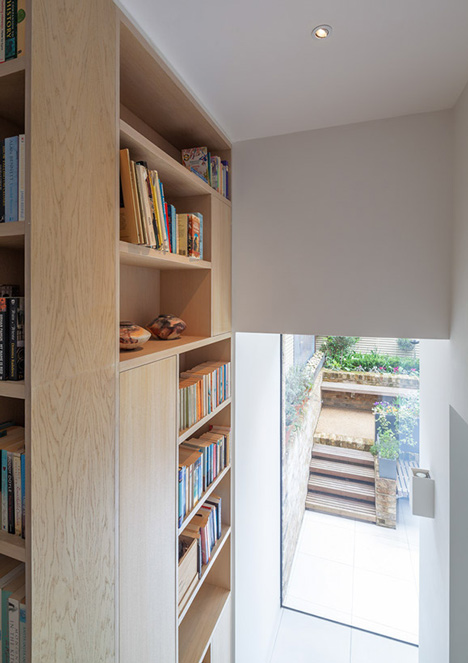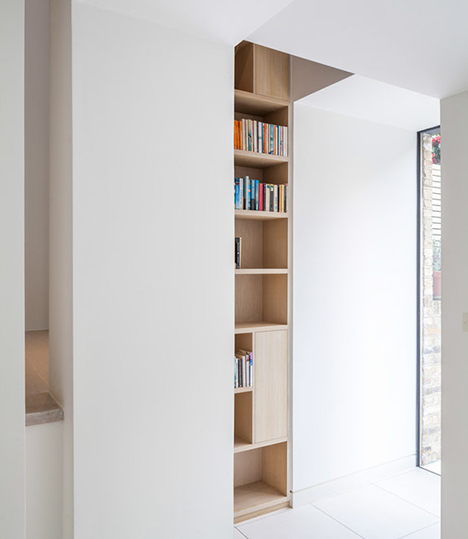 Moxon Architects renovated, added a new top floor, and rear extension to this Grade II listed building in Chelsea. We like the details between the glazing and the existing stock bricks which integrate perfectly between old and new.. .whilst appreciating the time it takes to get these details right and the floor finish levels between inside and out. The limed oak carpentry works well with the large open white walls, with a similar palette to our completed job in Stevenage Road SW6
4 | Book Tower House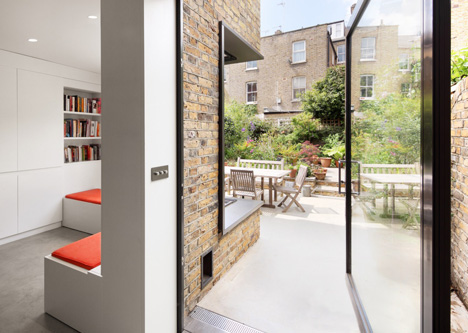 Platform 5 Architects transformed this house in North London. Like some of the others on list, there is also some great carpentry and craftsmanship on show internally. The extension itself has a lovely lean to glass roof with timber supports inside which rest on an exposed brick wall.
5 | Concrete inside and out
Studio Gill created this extension in east London and brought the garden and kitchen together by running the concrete worktop both inside and out. We are big fans of plywood, which is hard not to miss nowadays, and there are some fine examples of its use for bookcases throughout the house. A fantastic development which was deservedly rewarded with a shortlist for a RIBA award